Music & Entertainment
for Rent
Speaker Systems rentals with microphone, Fog / Bubble Machines rentals, Projector rental speaker with 100'' screen
Be an effective master of ceremonies with this Pyle PA system. Two 8-inch, high-powered active and passive loudspeakers have Bluetooth connectivity for wireless audio streaming and reinforced steel tripod stands for heavy-duty support, and the included power cable offer ease of use. Talk to your audience via the wired microphone of this Pyle PA system.
Fog & Bubble Machine Suitable for A Variety of Scenarios-- Show, Concert, Party, Club, Wedding, Disco, Halloween, Stage smoking effect. In addition to the spray function, we also provide 18 LED colorful lighting effects and bubble effect, which is no longer a single smoke effect for stage or events.Whether it is a commercial stage show or a family party, it can provide a wonderful atmosphere for everyone.
The life of the party — project movies, video games, karaoke, and stream music wirelessly! If there ever was a total party in one box, ION Audio Projector Deluxe Speaker is it! This amazing Multimedia unit projects full-color 1024 x 600 resolution for movies, karaoke, and more from 30 inches to an amazing 150 inches with its brilliant Built-in Projector and High-Power 30-Watt Sound System. You can also stream and control your music wirelessly using any Bluetooth-enabled device. Your room will come alive with color and motion! Plus, it also comes with a long-lasting Rechargeable Battery that will give you about 2 hours of video or up to 100 hours of music for use either indoors or outdoors. Your party is guaranteed to be big fun, whether there is a wall plug or not. Play video from multiple sources using USB or HDMI connections. For ease of control you can use the included Remote Control, and to get the party started use the included Microphone. ION Audio Projector Deluxe Speaker has everything you need to fill your space with great sound and stunning visuals.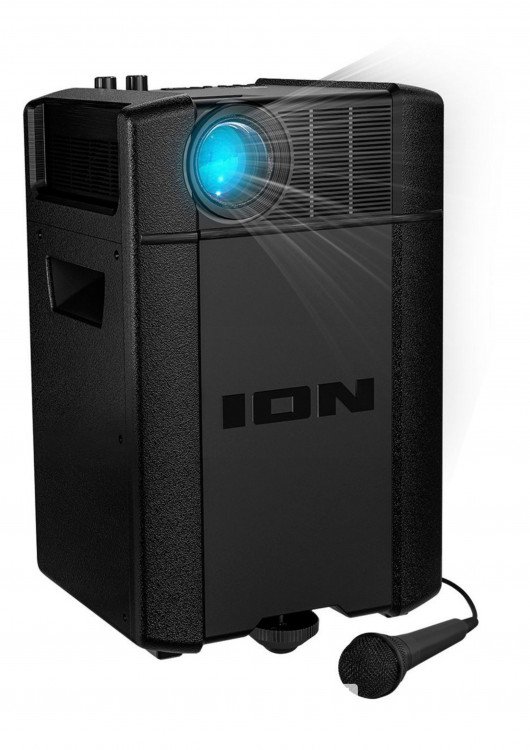 Projector with 100" screen
from $90.00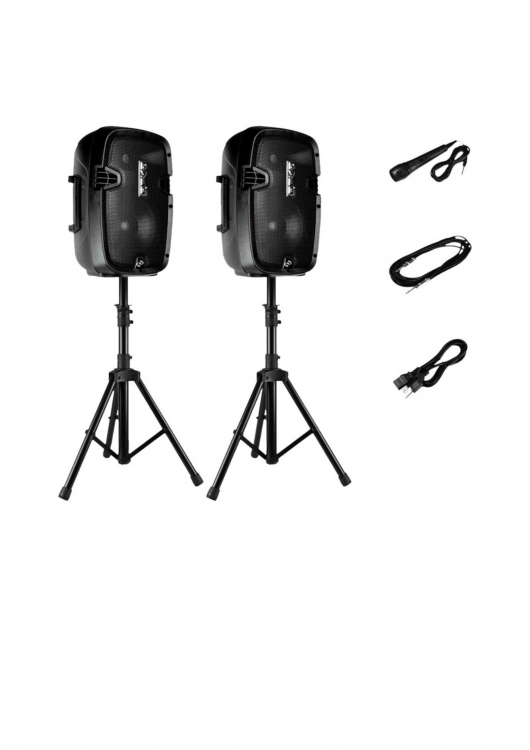 Speaker System
from $65.00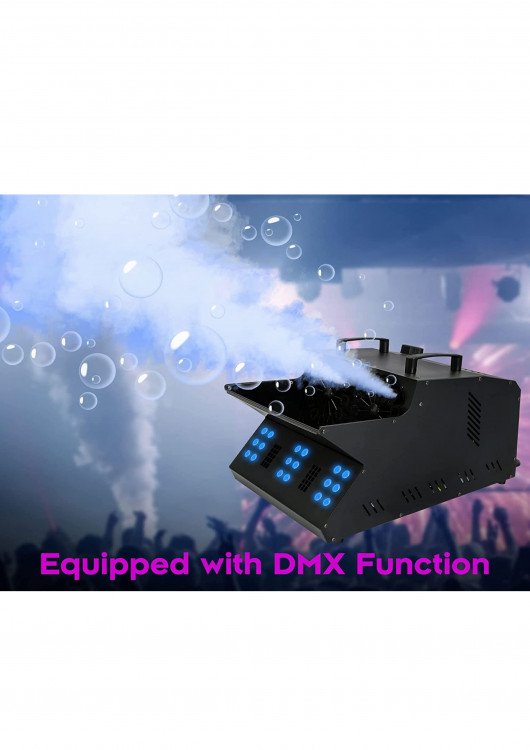 Bubble / Fog Machine
from $70.00