Wet&Dry Slide Combos
for Rent
Step 1 – Set Event Date: To kickstart your party planning, begin by selecting the "Set Event Date" option in the navigation bar. Then, enter the date and time for your event and explore our website to discover the options available on your special day.
Step 2 – Choose Your Favorite Inflatable: Now that you've set the event date, the fun part begins – selecting your inflatable! Shop our category pages to see what's available for your special day. It's as simple as that!
Step 3 – Complete the Booking Process: After selecting the inflatable of your dreams, you'll be prompted to fill in some necessary details like your event location & Contact info. After filling out the information, click "Book Now" to reserve your inflatable and make your dream party a reality!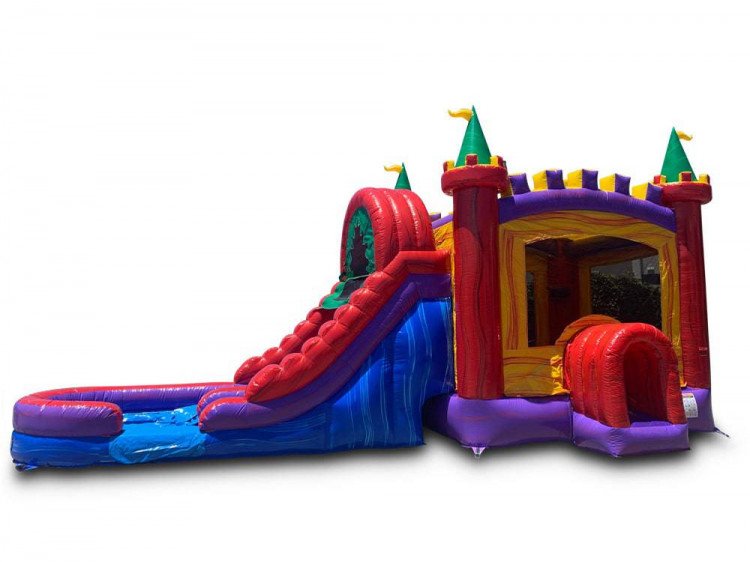 5in1 Castle Combo
https://thejumparoundidaho.com/rentals/bounce-houses/5in1-castle-combo/
1
from $275.00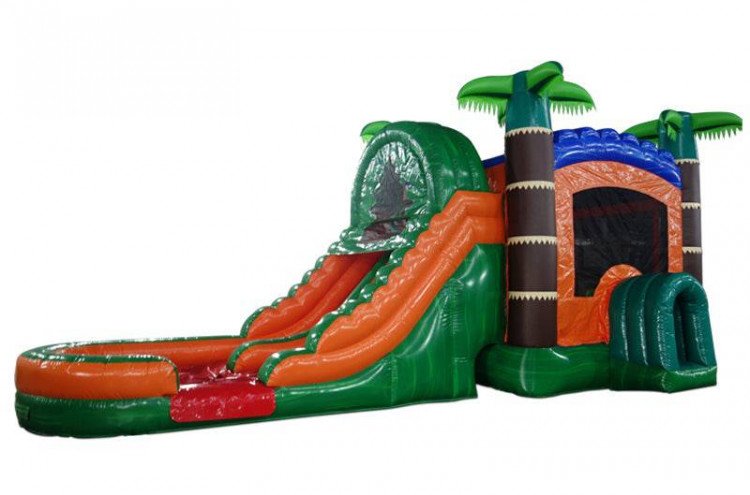 5in1 Tropical Combo
https://thejumparoundidaho.com/rentals/slide-combos/5in1-tropical-combo/
1
from $275.00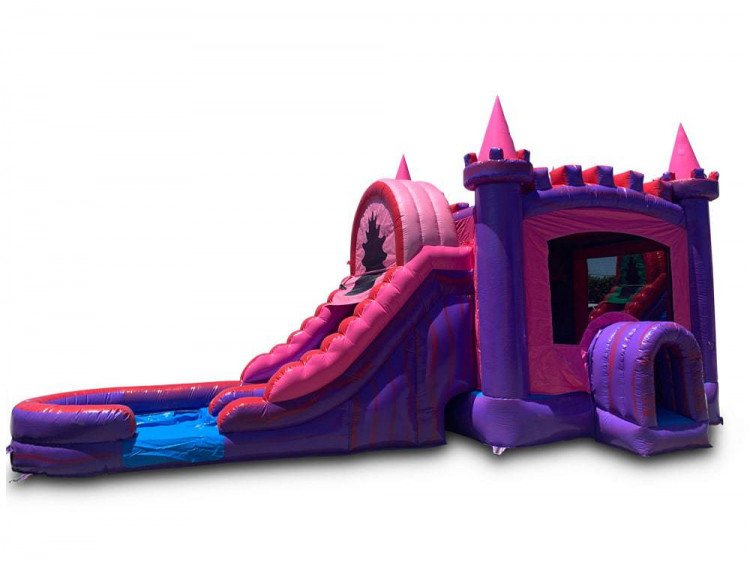 5in1 Princess Combo
https://thejumparoundidaho.com/rentals/bounce-houses/5in1-princess-combo/
1
from $275.00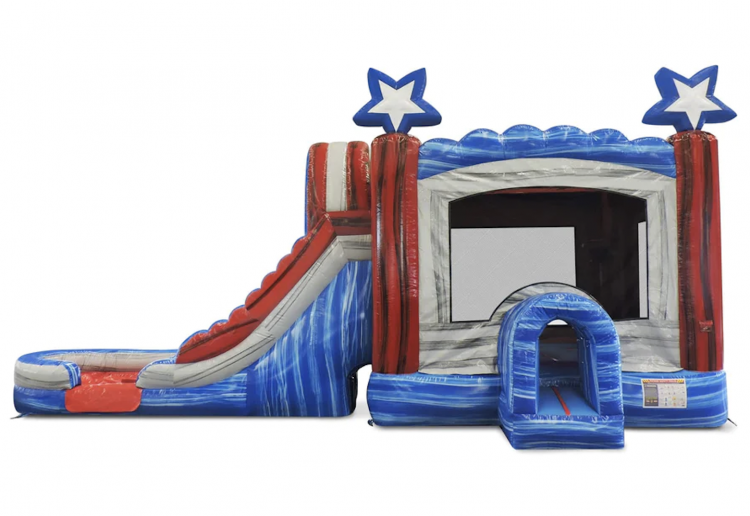 5in1 Stars Combo
https://thejumparoundidaho.com/rentals/bounce-houses/5in1-stars-combo/
1
from $275.00
Deluxe Bounce House With Slide: The Ultimate Party Attraction!
Elevate Your Events With Our Bounce House Slide Combos!
Have you ever thought about leveling up your party entertainment with a Deluxe Bounce House With Slide? As the name implies, this isn't your typical bounce house. It's a Bounce House Slide Combo that combines the best of both worlds – the bouncy fun of a bounce house and the thrilling rush of a slide! Imagine the excited laughter ringing through your backyard as kids bounce, slide, and play the day away in our Deluxe Bounce House With Slide. It's not just an inflatable; it's a catalyst for joy, fun, and unforgettable memories. Choose the Deluxe Bounce House With Slide for your next event and watch as it quickly becomes the main attraction, bringing your party to life!
Boise Loves The Jump Around You Will Too!
Jennifer Turley
2023-10-09
We had such a great experience with The Jump Around! We h hired them for my daughter's 4th birthday and everything went so smoothly! Their communication was great as they would send text updates regarding when they'd be dropping off and picking up, their bounce house was so clean, and the staff is so nice! Definitely will be hiring them for future events!
Prompt, good communication, reasonable prices. The kids at our event loved the bounce houses!
Karah Armstrong
2023-09-18
Bounce house was clean & staff was friendly. They even delivered our bounce house early with no extra charge. This was my second time renting through them. 😊
MissBobbie Howard
2023-09-18
What a blast!! We have NEVER had a family gathering where all the kids just exhausted themselves having so much fun!! The set up was early and they came when needed to take down. We had a family reunion and couldn't have spent better money!! Thank you so much!!
Ashlee Hope-Sarver
2023-09-12
This company was accommodating from the beginning!! They helped me choose what would work best!! They dropped promptly and before it was due and picked up exactly when they said. They were kind and quick for set up and take down. Hands down the best! We will use them for our lifetime!!
Great local company. On time, professional, clean slides and jump houses and they are very helpful. Simple reservation process.. Definitely will be my go to company for all of our parties.
The Bounce House Slide was a complete hit with the kids. Made for a memorable birthday party for our granddaughter!
Fantastic! The kids had a blast and the Jump Around staff were very professional.
Safe and Exciting Fun with Our Bounce House Slide Combos
At The Jump Around, our Bounce House Slide Combos are nothing short of a joy-filled adventure. These magnificently designed inflatables assure an enthralling experience while always keeping safety at the forefront. Constructed with durable, high-quality materials, our Bounce House Slide Combos undergo meticulous safety checks before every event. From the sturdy bounce house structure to the smooth, safe slide, every detail is tailored to ensure a worry-free experience for parents and a day filled with excitement and delight for the kids!
But the real magic lies in the combination of bouncing and sliding. With our Bounce House Slide Combos, your little guests get double the fun! They can jump and tumble in the spacious bounce house, then scramble up the ladder to slide down into a world of exhilaration! It's a non-stop loop of laughter and enjoyment, keeping children entertained for hours on end. What's more, our Deluxe Bounce House With Slide can be customized to fit your party's theme, making it an instant crowd-pleaser. Choosing The Jump Around's Bounce House Slide Combo is choosing a day filled with joyful memories, exceeding all your party expectations!
Creating Everlasting Memories with The Jump Around
At The Jump Around, we're not just in the business of renting out bounce houses and slides; we're in the business of creating joyful, unforgettable experiences. Our Bounce House Slide Combos are more than just party attractions; they are the catalysts for laughter, fun, and priceless memories that your children will cherish forever. From the moment our team arrives to set up, to the moment we pack up, your backyard will be transformed into a vibrant hub of excitement and fun. Our Bounce House Slide Combos are the ticket to a stress-free, joy-filled party that will have your little guests begging for more!
But don't just take our word for it – hear it from our esteemed customers! One satisfied client shared, "The Jump Around's Bounce House Slide Combo was a game-changer for my son's birthday! From the moment it was set up, the children were enthralled. The bounce house and slide combo was the perfect balance of fun and safety, and it kept the kids entertained throughout the party. We could actually sit back, relax and enjoy the party without worrying about keeping the kids engaged. Thanks to The Jump Around, my son's birthday was a hit!" So why wait? Give your child the party of a lifetime with The Jump Around's Deluxe Bounce House With Slide!
Affordable and Hassle-Free Party Planning with The Jump Around
At The Jump Around, we understand that planning a party can be stressful, especially when it comes to keeping within your budget. That's why we offer our Deluxe Bounce House With Slide at affordable rental prices, ensuring that extraordinary fun doesn't always have to come with an extraordinary price tag. We truly believe that everyone deserves to celebrate life's special moments with joy and laughter, without worrying about costs. Our fair and transparent pricing, coupled with exceptional customer service, has won us the trust and loyalty of countless customers in our community.
Moreover, we're committed to making your party planning experience as smooth and hassle-free as possible. Our dedicated team takes care of everything, from the prompt delivery and professional setup of the Bounce House Slide Combo to the efficient tear-down after the party ends. We adhere to a strict schedule, ensuring that your Deluxe Bounce House With Slide is ready for action when your guests arrive. With The Jump Around, you can finally let go of your party planning worries and focus on the most important aspect of the event – creating unforgettable memories with your loved ones. So, choose The Jump Around for your next celebration, and experience the ease, affordability, and fun of our Deluxe Bounce House With Slide!